Kaskus Hottt!!!!!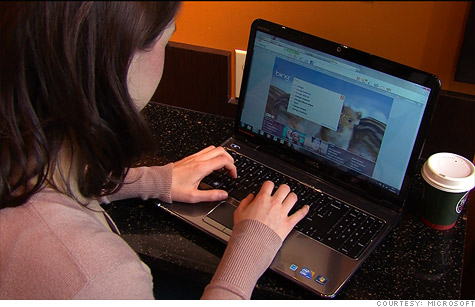 Microsoft's redesigned Bing takes aim at Google's search weaknesses.
NEW YORK (CNNMoney) — Microsoft is launching a major overhaul of its also-ran search engine Bing on Thursday, aiming at a weakness it sees in market leader Google.
The most prominent new element in Bing's redesign is "Sidebar," a social search feature that scours users' social networks to surface information relevant to their search queries.
Google (GOOG, Fortune 500) unveiled a similar feature dubbed"Search Plus Your World" in January to decidedly mixed reviews. Though some of the basic features are the same, Microsoft (MSFT,Fortune 500) thinks it has a better solution.
Like Google, Bing's Sidebar will display posts from people in your social networks who have recently discussed a topic related to what you just searched for. A search for "San Francisco restaurants" will return posts from your friends talking about good eats in the city.
That's where the similarities end.
Google's…
View original post 513 more words